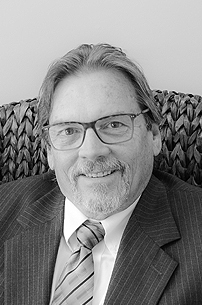 104 Sea Grove Main Street
St. Augustine, Florida 32080
(904) 495-0400 office
(904) 495-0506 facsimile
(888) 588-2599 toll free
download vcard
email JOHN L. WHITEMAN
Linkedln
JOHN L. WHITEMAN
Practice Areas
Mr. Whiteman is an experienced commercial real estate and probate attorney in St. Augustine, Ponte Vedra, and Northeast Florida, where he has devoted his practice for over 35 years.
For decades, Mr. Whiteman's practice has included real estate transactions, real estate litigation, construction lien law, complex commercial transactions, title closings, contract law, residential and commercial lease agreements, real estate lending, lease disputes, landlord and tenant litigation, quiet title actions, business sale transactions, probate matters, and wills and trusts.
Over the years, Mr. Whiteman has represented St. Augustine and Ponte Vedra, Florida, clients in some of the most complex real estate transactions and taken on challenging probate administration cases. His knowledge and experience is based on decades of legal work in the St. Augustine area and gives Mr. Whiteman the ability to render comprehensive advice to clients on a cost-effective basis. No matter how simple or complex the transaction, Mr. Whiteman uses his knowledge and straightforward style to seek results that match client expectations.
Education
Stetson University, B.B.A., 1972
University of Florida College of Law, J.D., 1975
Experience
Mr. Whiteman began his legal career in the Judge Advocate General's Corps of the U.S. Naval Reserve in 1975. Three years later he moved to the Office of the State Attorney for the Fourth Judicial Circuit and later joined the Office of the State Attorney for the Seventh Judicial Circuit, where he eventually became the attorney in charge with an office located in St. Augustine, Florida.
In 1985, Mr. Whiteman began private practice in St. Augustine, Florida, co-founding the law firm of McClure & Whiteman with his law school roommate, George McClure. Eleven years later, he joined Rogers Towers as a shareholder, opening its first St. Augustine office. In 2009, Mr. Whiteman joined St. Johns Law Group, continuing his focus on property and probate law.
Bar Memberships
The St. Augustine Bar
The Florida Bar
Court Admissions
U.S. District Court, Middle District of Florida
Military Experience
United States Naval Reserve, Judge Advocate General Corps, 1975-1978
Florida Army National Guard, Judge Advocate General Corps, 1981-1998,
Retiring in the rank of Lieutenant Colonel